With New Sales Model and Clever Marketing, Cincinnati Real Estate Firm Seeks to Disrupt How People Buy and Sell Homes
Over the last few weeks, I've noticed distinctive orange For Sale signs popping up in my neighborhood. Shaped like an oval map marker, these really make home buyers take a closer look.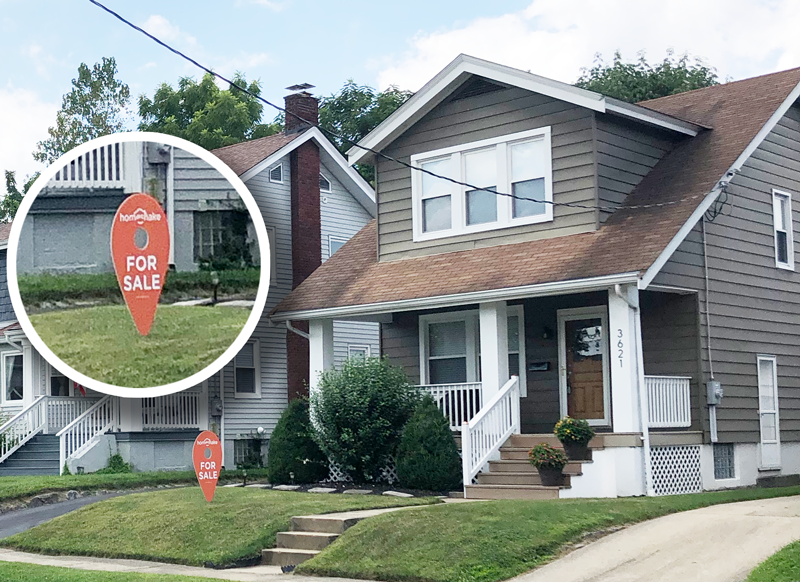 The real estate company is Homeshake, a new Cincinnati startup that blends the realtor model with for-sale-by-owner. Tech startup investment firm Cintrifuse wrote about Homeshake:
"Homeshake was launched in Cincinnati when a team of real estate professionals and technologists came together to create the only peer-to-peer home sales platform, empowering everyday people to get it done without realtors or commissions."
How Does Homeshake Work?
The company launched their real estate business model in Cincinnati, OH. Each home in Hamilton county has a profile pre-filled by information publicly available from the Hamilton County Auditor. Homeowners claim their profile and update it with pictures and description when they're ready to sell. Here's an example search on Madison Road.
And here's an infographic from Homeshake showing the process from launch to sale.
For a $250,000 home, Homeshake estimates you'll save $12,587 on commissions (And they will earn a $1,000 fee).
Will Home Sellers Trust Their #1 Asset to a Brand New Concept?
That's the question that will make or break Homeshake. Home sellers will need to be comfortable taking on a significant sales role as they take photos, set pricing, guide tours and negotiate terms. I'm eager to follow this real estate firm's journey.
What do you think? Contact us with your opinion.